Roulette is one of the oldest and most popular games in the world. It is sought out by players in both land-based casinos and online. The reason for this is that roulette is a game of sheer chance, so the thrill of playing is electrifying. It is an exciting game that has turned people into billionaires overnight and this is something that continues to attract players as it is such a simple game.
All you need to do is guess correctly and place a bet, not to mention all the different ways you could place a bet. Some people think that you need to directly guess exactly which number will be the winning one and that is all there is to it when, in fact, there are multiple ways to bet in a much safer way.
History of Roulette Games
The history of this well-known game begins in a peculiar way in France, with Blaise Pascal. The man was trying to invent a perpetual motion machine by using a wheel that was separated into sections. His experiment was, of course, a failure as we know this law of physics to be true, but it gave a start to the modern day roulette wheel. There is some controversy when it comes to the exact origin of the game and the wheel alike as there is evidence that suggests that it may have come from a dozen of other places all over the world. However, it is generally agreed upon that the game of roulette as we now know it had its start in France.
There are two other Frenchmen associated with the game – Francois and Louis Blanc. The twins were responsible for developing the roulette wheel with a single zero as opposed to the traditional one which had both a single zero and a double zero. Thus, this became what we now know as French roulette. The single and double zero roulette became known as European roulette until it was also changed to the single zero variant later on. Despite using the same wheel, European roulette still differs from the French version in a few ways.
The American variation of the game was developed after it was introduced to them by French immigrants. They did not like the low house edge that the game offered so not only did their variation have the single and double zero, they also added an American eagle. This way the game was approved and widely accepted. It did not become popular until it reached New Orleans as it was the gambling center of America at the time, with the most casinos and most games.
Later on, close to nowadays, the Internet was invented and after Microgaming created the first online casino software, there was a brand new platform for the game of roulette. Since then, all sorts of variations have spawned, so you can not only find all the roulette games you could find in a land-based casino but also countless other variations. For those of you who prefer the real experience, we will present you with the beauty of playing a live game of roulette and how immersive it can be.
Variations
The most commonly found variation is the European one. As we already mentioned it has only one zero slot and the rules are the standard ones we just explained. The bet types are split into outside and inside bets. Outside bets are those on large groups of numbers and inside ones are those on small groups of numbers or on a single number. So, the table layout of European roulette is mainly comprised of two sections – individual bets and group bets. Here, usually, the en prison rule is in place. The names of the different bets are sometimes solely in French, sometimes in both French and English, though some providers offer different languages, and if you play in a brick-and-mortar casino you will certainly encounter even more languages depending on where you are situated.
American roulette is another wide-spread version of the classic game and, as we mentioned earlier on, the wheel of this game has a double zero slot as well as a single-zero one. This increases the house edge and makes the game a bit more of a gamble. It is still better to have it this way than with an eagle slot as well. This variation is mostly found in North America, though it can be found in a few other countries too, but it is a rarity worldwide.
French roulette is an even more rare type of this great table game. That is, of course, because of the extremely low house edge. Casinos are not inclined to offer it as it favors the player far more than any of the other variations of the game. Another distinct difference between this variation and the American one is that the numbers on the wheel are in a different order. The table layout is also different, with the outside betting field being on the left in the American variant, and it being split in two in the French one. Another thing worth noting is that the names of the possible bets are usually in French.
There are additionally all the variations that have sprung up since the game made its debut on the Internet. There are all sorts of themed roulette games as well as video and live ones. Some are a combination of the aforementioned, others play exactly as one of these three main variations. There are now roulette games with progressive jackpots and bonus rounds and all sorts of funky new features.
Standard Rules
The rules of roulette are quite simple, however, there are some differences between the different variations. Even the table's layout is different, so the bets you can place differ. They all have some basics in common, though – the game starts with the spinning of the wheel, or, as it is in most casinos and even online games nowadays, the ball being taken from the already spinning wheel. Then the ball is spun as well and whichever number it lands on is the winning one. The time to place bets varies across casinos but most allow bets only before the spin. However, there are some that allow bets to be placed during a spin too.
The ways one can place a bet vary greatly and that is what makes this game so great. Different bet types have different payouts, so let us start with the most basic and obvious bet – a direct bet on a number. If you place a bet on one specific number and you win the payout is usually 35 to 1. This is what makes this game a money maker. You should keep in mind that most casinos have set maximum and minimum bet limits and that the odds of winning by betting on only one number are not so great. This is called a straight up bet, or en plein in French.
You can also place a split bet (en cheval in French) – a bet on two numbers. The payout of a winning bet of the kind is 17 to 1.
A street bet (Carre Simple or Transversale) is a bet on three numbers with a payout of 11 to 1.
A corner bet (Carre) is a bet on four numbers and pays out 8 to 1.
A line bet (or Sixain) is a bet on six numbers which pays out 5 to 1.
Another type of bet is on 12 numbers. There are a few types – you can bet on one of the three columns with 12 numbers, which is called a column bet or colonne in French. You can bet on the first dozen of numbers (Premiere Douzaine), the middle (Moyenne Douzaine), and the last (Dernier Douzaine). The payout to these bets is the same – 2 to 1.
Then, you also have the even payout bets which are the simplest ones and those that give you the best chance of winning. You can bet on red, black, high, low, even or odd, or as they are called in French – rouge, noire, passe, manque, pair and impair. It is easier to win because the chances of you guessing are higher as the slot where the ball lands can only be one color and either an odd number or an even one.
The high and low bets revolve around the number 18. If you think the winning number will be under 18, then you should bet on low. If you think it will be above 18, then you should bet on high.
There are additionally three more bet types which are voisins du zero, les orphelins, and tiers du cylindre. Voisins du zero literally means "neighbors of zero" so it is basically betting on all numbers around zero.
Les orphelins or "the orphans" are the numbers left in between zero's neighbors and the tiers du cylindre. This translates into 'third of the wheel' so you would be betting on the third left opposite of zero. There are even more bets available in some versions of the classic game.
There are two more rules that are not present in all versions of roulette and only apply to even money bets – en prison and la partage. These two very French-sounding terms are not as frightening as they sound. The en prison rule means that if the ball lands on zero your bet will, so to speak, go to prison. This is not the case in many variations where you simply lose your bet immediately if the ball lands on zero or double zero. So, what happens when your bet is in prison? Well, if on the next spin your old bet turns out to be right, you win it back. If not, then you lose it. There are variations of this rule too.
La partage is also not used in all games of roulette. With it, if the ball lands on zero, the player immediately receives half of their bet back, if it is, of course, an even-money one. So, if the house takes only half of the bets, what does this mean for the house edge? It reduces it significantly. In fact, all the way down to 1.35%. So, if you are looking to try a roulette game, we recommend looking for one with this rule in effect.
Software Providers
The main software providers for online roulette are Playtech, Microgaming, NetEnt and Evolution Gaming, though the latter provides only live games. Playtech offers both live games and virtual ones. The provider is best known for its virtual games as their graphics are hardly ever rivaled. The team they have consists of professionals when it comes to 3D animation and smooth gameplay. They also provide a perfectly adaptive software, so it does not matter whether you play on desktop or mobile, the games by this provider will always look stunning and work like a dream.
Microgaming is another great name and is widely regarded as one of the most respectable gaming software providers. It has developed multiple types of software and is in constant self-improvement. As we already mentioned, it was precisely Microgaming's work that made the first online casino possible. Their team is also the one behind developing one of the first mobile casino software products. They have a whole list of great achievements, so suffice it to say that Microgaming is a provider you can trust. It also offers live games, so whether you prefer virtual or live gameplay, Microgaming can cover all your requirements.
NetEnt is also a giant in the industry and has a long history behind it. The team behind the company has created some of the best games available in online casinos. They have worked hard to create perhaps the most adaptive software of all providers. Their games are not only both virtual and live, they are also available across all platforms in portrait and landscape mode. NetEnt's live roulette games allow betting during a spin as well. This is something that creates a truly immersive experience.
Evolution Gaming provides the most seamless live games as it has specialized in creating the best live experience. They operate in professional television studios with a team of specialists in the sphere. Their dealers and croupiers are the most professional and welcoming ones, which makes for a truly pleasant game on top of all other great features. Evolution Gaming is the most sought out live-game software provider exactly because of its focus on live games only. It also offers a large number of variations of roulette which is a great plus.
Play'n GO is another software provider worth mentioning. Just like Microgaming, it has been in the industry since the 90s. Play'n GO is also often credited with the creation and development of the first mobile casino software and has been improving it ever since. Currently, it is precisely this company's games that run best on mobile and it has taken home more than a few awards to prove it. It offers a great variety of games which are quite unique, so despite not being the biggest provider out there, Play'n GO is behind some of the best casino games available at the moment.
Most Popular Roulette Games in New Zealand
Popularity is not something universal, especially when it comes to casino games. Each country has its preferences, be it for an overall type of game, or a specific variety of one game. So, naturally, when it comes to roulette in New Zealand, the preferences of players differ from those of players from the US, for example. Here, we have gathered the most popular variations of roulette among players from New Zealand for you.
Premier High Limit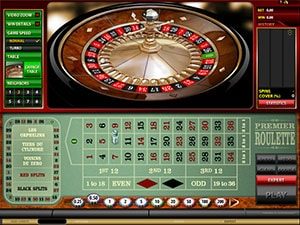 This is a variation of European roulette by Quickfire, which is powered by Microgaming. It offers a very wide variety of betting options, which is precisely what makes it so attractive to players. The table layout is interesting, and, what is even more interesting, is that it can be changed. You can also change the wheel itself, as well as the color of the table felt.
When you switch to expert mode, even more, betting options are revealed as well an auto-play mode. There is a turbo play option as well and you can choose whether you would like a zoom in after each spin. The graphics are good but they are not the most notable part of the gaming experience this great edition by Microgaming offers. The sounds completely immerse the player in the game and contribute to the overall experience.
Premier Diamond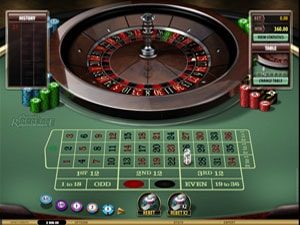 This is another game by Microgaming, however, for this one, we can truly say that the graphics are one of the more attractive features. It is also highly customizable but it simply looks better and plays smoother. The animation is definitely superior and the game is just pleasant to look at. The statistics feature here is also better as it shows a sectored wheel and additional statistics on the side.
It is far easier to tell what your chances are this way, and it helps you make a more informed bet or adjust your strategy. This is another European roulette variation with additional bets available in expert mode. It has all sorts of call bets – even one that is called a snake bet. It presents players with a premium experience and perhaps the most betting options a roulette game has to offer.
French Roulette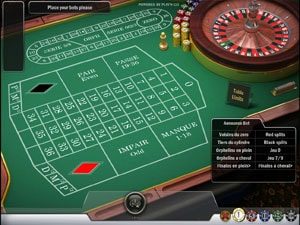 We will be specifically looking at the French roulette variation powered by Play'n GO, though there are many other providers offering French roulette. We have found this game to be the most popular among players from New Zealand and it is clear why.
It looks professional. The animation is cutting-edge, the setting and camera angle are unique, the betting options are plentiful – it simply has everything a player may want. It even has a separate little section that explains every bet when you hover over it. The only thing missing is a statistics chart or wheel but this in no way hinders the gaming experience, offered by this version of French roulette.
European Roulette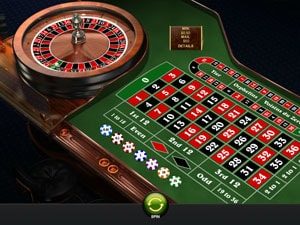 We will be reviewing a Playtech version of European roulette as we have found it to be quite impressive and superior to all other versions available. It has all aforementioned features of all games we have reviewed thus far – it is highly customizable, has a statistics wheel and chart, has explanations of bets and there are additional ones.
You may change the angle of the camera, you can change the direction in which the wheel is spinning, you can have favorite bets, and you are offered more than a few additional bets. The animation is simply perfect and creates a perfectly immersive environment.
English Roulette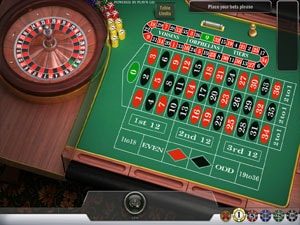 Play'n GO also offers an English take on the classic game. It is not too different from French Roulette, with the same betting options available but with a different layout and a more classic look and feel.
There is still no statistics section but given the quality of the gameplay, we are willing to overlook that. It presents players with some great gambling opportunities and a smooth gameplay. It is definitely an interesting variation and is worth a try.
FAQ
Yes, it is entirely legal, as long as you are not gambling at an online casino that is based in New Zealand. If you gamble online at an offshore casino, all is entirely legal.

No, gambling is considered a hobby in New Zealand, so you get to keep all your money.

You simply need to be over the age of 20 and play at an offshore online casino.
Strategies
There have been many strategies developed over the years to combat the seemingly random results of this game. Starting with the simplest, which rely on the so-called gambler's fallacy, which is that the previous results of a game can impact the future outcomes in one way or another – basically, if red has come up six times in a row, then this means that you should bet on red, or the opposite, you should bet on black because it has not come up for so long and it is just bound to. In other words, it means that you are more likely to win after a loss and lose after a win. This, of course, is not a reliable strategy, as you may imagine, because the ball may as well land on black a hundred times.
There are even worse strategies that rely on this principle, for instance, one is to bet on red, then, if it ball lands on black you double your bet on red, and so on until red wins. This has resulted in people losing all of their money but it has also turned people into millionaires. And that essentially is the problem with this strategy – you are just as likely to lose as you are to win. This is called the Martingale system.
A more logical strategy, or rather exploitation has been developed and proven to work. That is finding a faulty roulette wheel and calculating the outcome based on the fault. However, nowadays all roulette wheels are frequently checked and completely changed if they, in fact, display a fault and favor a certain result. If you have a time traveling machine, though, you may use this tactic in the early days of the game.
Another system that is more logical and still in employ today is the Labouchère system. A player using this system has a predetermined amount they wish to win and splits is into even numbers. This creates a line of numbers and usually, a bet is determined by combining the first and last numbers. Then if the player wins, those numbers are crossed out, and if he loses he adds his previous bet to the end of the line. The system is designed in such a way that if the player wins over a third of his expected win but less than the overall amount, he still wins.
The system of D'Alembert, also known as the pyramid system, is also used by many players. It is based on a mathematical equilibrium theory that was devised by a mathematician by the same name. It is very simple – if a player bets one unit and loses, they add one more unit to their bet, if they win, they remove one unit from their next bet. However, this system also relies on the gambler's fallacy.